The Victor Nell-SACNA endowment for the study of Neuropsychology in South Africa
One of SACNA's primary aims has been to promote the professional development of clinical neuropsychology in South Africa through encouraging training and research in the field, with particular reference and relevance to the unique circumstances of the South African context.
In line with those aims, we have established the Victor Nell-SACNA Endowment for the Study of Neuropsychology in South Africa. This endowment takes the form of one-time bi-annual grants (these have been of approximately R30 000), aimed at providing financial assistance in support of post-graduate studies towards a qualification in psychology, with particular focus on neuropsychological practice, or alternatively at making funds available to selected individuals or organisations working in, or making special contributions to, the area of neuropsychology in South Africa.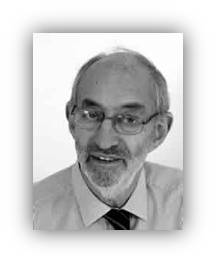 The endowment aims to honour the memory of the late Prof Victor Nell, who was one of the founding members of SACNA and who, until his death in April, 2007, made significant contributions to the status, development and training of neuropsychology in South Africa. He established and ran the UNISA Health Psychology Unit, initiated the only epidemiological study into traumatic brain injury in South Africa, authored Cross-Cultural Neuropsychological Assessment: Theory and Practice, and, shortly before his passing, was published in Behavioural and Brain Science, with his paper on Cruelty reflecting his wide interests within the field of psychology.

The recipient/s
For 2010-2011: Headway - Khomelela Alexandra branch
For 2012-2013: Ms Aimee Dollman; Ms Yvonne Gartner
For 2014-2015: ComaCare Western Cape
For 2015-2016: Ms Adele Munsami
For 2017-2018 Ms Preanka Padaychy & Ms Phenyo Motswai
For 2019-2020 Ms Preanka Padayachy & Ms Emma-Louise Newberry
Eligibility for students:
Applications will be accepted from preferably disadvantaged students who have entered into an Honours degree or Masters degree in the domains of Clinical or Counselling Psychology in a university in which neuropsychology forms part of the syllabus.
Applicants must provide:
Proof of acceptance into the Honours or Master's degree training course;
Justification of their requirement for financial assistance;
A brief statement of intent to focus on clinical neuropsychology in their research and practice;
Proof of background interest in the field of neuropsychology (for example, voluntary work at settings such as Headway);
A statement undertaking to carry out research for the purposes of the Master's dissertation in the field of neuropsychology; and
An undertaking to present the results of that research at the subsequent SACNA Biennial Conference. Applications should be sent to Dr M Mazabow:

[email protected]